Busan Philharmonic Orchestra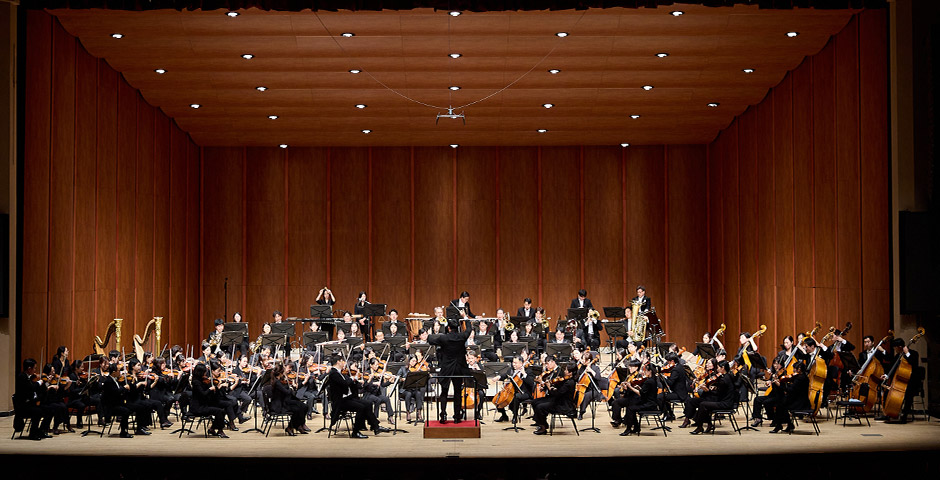 Introduction
Founded in 1962, the Busan Philharmonic Orchestra(BPO) has established itself as one of the finest orchestras in South Korea. The foundation was arranged for the development of the BPO through the 1st conductor Oh TaeGyun, the 2nd conductor Han ByeongHam, the 3rd Lee KiHong, the 4th Park JongHyeok. With the opening of Busan Cultural Center in 1988, it had completed the formal shape as a professional orchestra.
Subsequently, throughout the prominent conductors such as Mark GorenStein, Vladimir Kin, Bancho Chavdarski, KwakSeung, Alexander Ahnisimorph, and Li Xincao, the orchestra had achieved remarkable development in the aspect of music and repertoire. Today, under the 11th leadership of Soo-Yeoul Choi, his concerts with the BPO has been praised for its forward-looking and imaginative programming.
The BPO strives to enrich and inspire the lives of the citizens through exceptional music and programs, such as regular and special concerts, brunch concerts, opera concerts and performances for children, and endeavors to nurture potential audience providing more systematic education on classical music through the Citizen Classic Lecture.
The BPO has invited to acclaimed domestic festivals such as Asian-Friendly Concerts, Asia Orchestra Week including Seoul Arts Center Classic Festivals promoting the cultural standards of Busan. Also, international tours in the USA, Japan, China, Thailand, Malaysia, Singapore, and more have enhanced the pride as the city of culture and received high praise from the press.
Now in its near 6th decade, the history of the Busan Philharmonic Orchestra contains the affections of many patrons as well as the sweat of musicians. The BPO will continue its commitment to make the finest music available to the community and audience of Busan, the Northeast Marine Capital, in the next half-century as it has always been.