Busan Metropolitan Chorus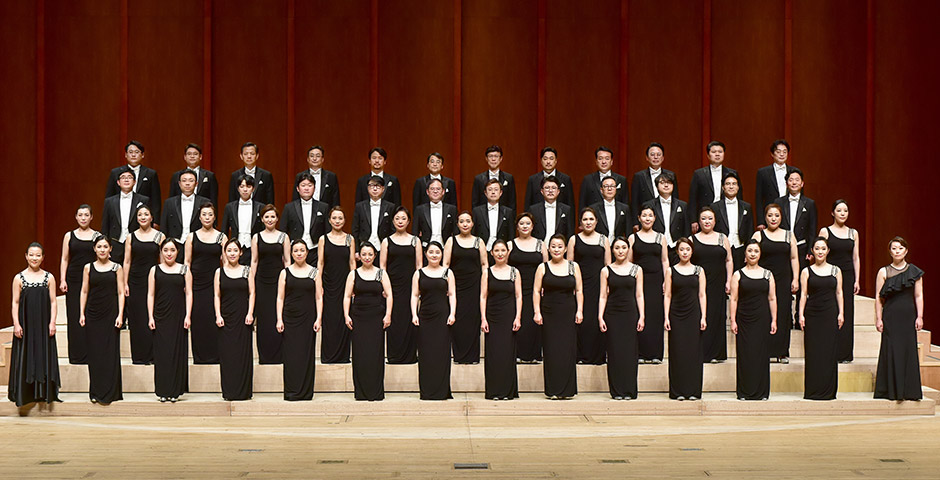 Introduction
The Busan Metropolitan Chorus was established in 1972 with the objective to provide Busan citizens cultural opportunities to enjoy high-quality performances. So far, we've performed 185 regular concerts and 600 visiting/touring concerts. Through outreach performances, the Busan Metropolitan Chorus became an organization beloved by many audiences with its repertoire of a variety of choral music. Additionally, some time ago an opportunity for the city choir from Korea had held a performance overseas that introduced choral music from Busan.
In addition, in January of 2009, Justus Frantz, a well-known conductor and also known as the Bernstein of Germany, invited the Busan Metropolitan Chorus to perform New Year's concerts hosted by the Germany Federation Philharmonic in Berlin, Frankfurt, Stuttgart, and Munich. At every concert, they received ardent ovations from more than 2,000 audience members and delivered the pure wonder of flawless music to the locals. The Choir also was highly acclaimed by making a lasting impression by promoting an awareness of nostalgia.
In 2012, the Busan Metropolitan Chorus was invited to three Eastern European countries (Rumania, Austria, and Hungary) to perform on their National Day to celebrate the 40th anniversary of the choir. In 2016 and 2017, the choir increased their reputation by having opening and closing performances at the Russia and Eurasia Expedition which displayed the culture and arts of Busan. In 2018, they performed at the opening ceremony in Harbin, China because it was selected as the best cultural city in East Asia. In 2021, their distinctive musicality was highlighted by having a concert called Belshazzar's Feast by British composer William Walton.
As the first city choir established in Korea, the Busan Metropolitan Chorus is celebrating their 50th anniversary in 2022. They have leapt forward from Busan to the entire world with exquisite and delicate harmony.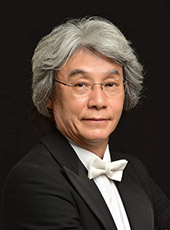 Kisun Lee
Artistic Director
Artistic Director
Lee Kisun is a well-known conductor that thoroughly expresses each composers' intention and the depth of music. Lee majored in choral conducting achieving both a bachelor's and master's at the Juilliard School of Music, returning to Korea in 1988. Afterward, Lee worked as a professor at Chongsin University and as a music director at the Sungnam Municipal Chorus. Lee then dedicated himself to train junior scholars as well as actively engage in professional choruses in Korea, to become a leading example.
Dr. Lee had an interest not only in choral music but also in orchestral music that he conducted a number of domestic and international orchestras. In 2003, he studied abroad at The University of Arizona where he received a doctor's degree in orchestral conducting. After returning, Lee worked as a music director at the Goyang Civic Choir and the Daegu City Choir. In December of 2019, he was appointed as the 10th art director of the Busan Metropolitan Chorus and ascended the Busan Metropolitan Chorus to the summit of culture in Korea.
Dr. Lee emphasized diffuse performances of new music which he would introduced at least one third of at every performance. Lee not only introduced the essence of choral music through the Modern Music Series but also a different variety of large-scale choral works to audiences such as Williams' Dona Nobis Pacem and W. Walton's Belshazzar's Feast.
Through his long study and experience, Lee obtained an exceptional interpretation of music and created exclusive sounds that are glossy and deep. These characteristics of Lee's found favor in audiences' evaluation because it included inspiration and impression.