Busan Metropolitan Theatre Company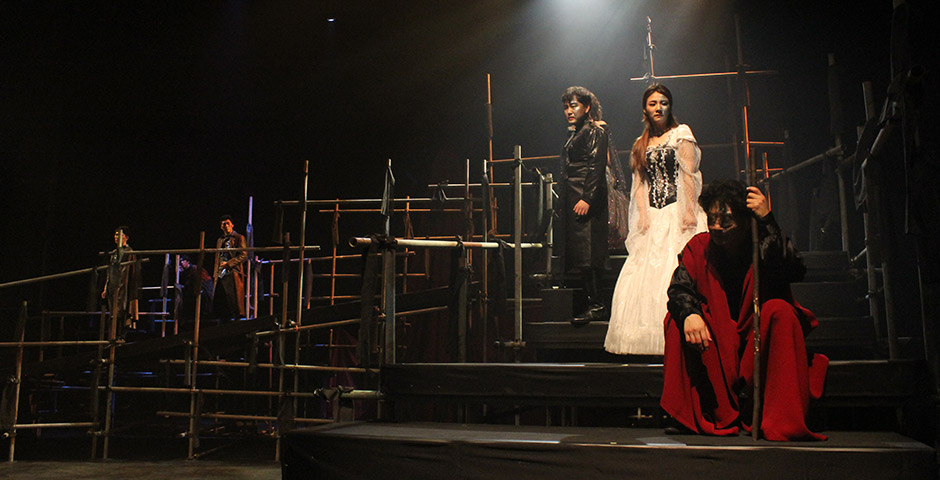 Introduction
The overall operation such as work selection etc. of Busan Metropolitan Theatre Company has uniquely led by 'Artistic Director Committee on Theater Company' of co-operating system composed of five professional theater personnel without a permanent director among national municipal and provincial theater companies during the time of founding, and then replaced and operated by artistic director system in the last August, 2012.
Busan Metropolitan Theatre Company performed a creative musical 'Jagalchi' in the background the Busan's representative attraction Jagalchi, and then received favorable evaluation through performing such as F. Dwirenmat's 'Homecoming of a Prostitutes'(original title : Visit of the Old Lady), Shakespeare's tragedy 'King Lear', Arthur Miller's 'Death of a Salesman', creative musical 'Yongdusan Elegy', Vasconcelos's 'My Sweet Orange Tree', Ursbidmer's 'Top Dogs', Korea's representative comedy 'Inclination of MaengJinsa Home' as well as creative musical 'Eternal Love' which can be confirmed the potential of Busan musical, 'Prince Hamlet' which combined with the Korea's traditional exorcism.
In particular, the third play work, 'King Lear' created a big sensation from the first performance such an extent as to sold out and to receive standing ovations of the crowded audiences, ended in great success with high compliment of drama critics through the performances at the Ulsan Hyundai Arts Center, the Suncheon Culture and Arts Center and the Seoul Arts Center can be called the mecca of Korean culture & arts.
And the creative musical 'Eternal Love'(writing/Kuk MinSeong, directing/Son GiRyong) of the 18th regular performance showed the infinite possibility of Busan Metropolitan Theatre Company's musical, not only recorded all sold of all seats during the performance period but also received complimentary reviews of Busan citizens.
In addition, Busan Metropolitan Theatre Company makes a great appeal for Busan citizens to establish the 'Visiting Theater' that visits to culture neglected class such as orphanages, day care facilities, needy facilities including prisons and performs eye-leveled play such as the 'My Lime Orange Tree', etc.
Meanwhile, Busan Metropolitan Theatre Company which has tried to create the activation of small theater's play and representative cultural product of Busan will meet with Busan playgoers through the lively 'Busan-like play' reflecting the sentiments of Busan.