Busan Metropolitan Junior Chorus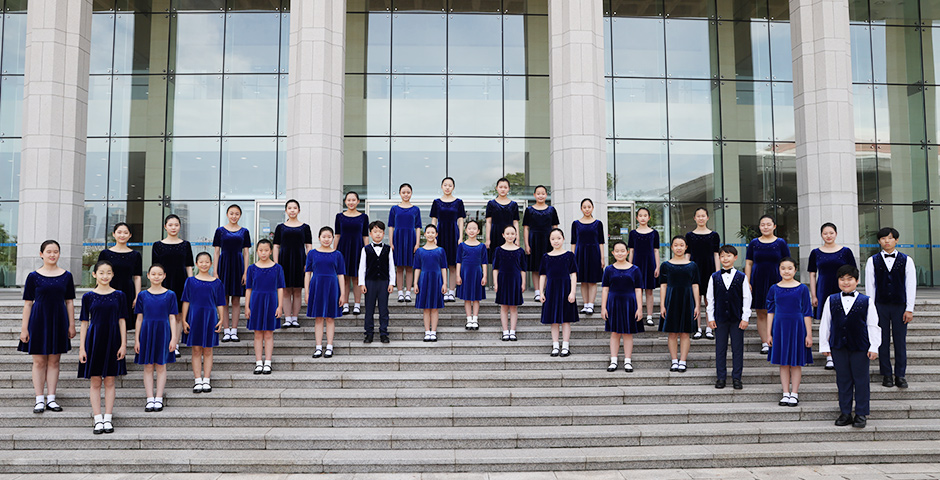 Introduction
Busan Metropolitan Junior Chorus released the first album 'Blue Mind White Mind' in December, 1999, the second album 'Lalala with Mom and Dad' for the 30th anniversary of the founding(2003), and 'MEMORIA' album for the 40th anniversary in 2013.
In addition, "Friendly Concert", "Making Friendship" planned since 2003 sang the friendship with inviting Seoul, Daegu, Changwon, Gimpo, Anyang, Mokpo, Seongnam, Suncheon, Gwacheon Municipal Junior Chorus, World Vison Childrens Choir, announced a reputation to the world by participating in summit dinner celebration performance of APEC Summit Conference in 2005.
Busan Metropolitan Junior Chorus introduced the excellent culture of Korea through participating as special invitation organization in China and Japan in July 2004, Hamburg of Germany in May 2008, London of England in May and Montreal of Canada in November 2010, Hamburg of Germany and Yotebori, Stockholm of Sweden in May and 'Hong Kong International Youth and Children's Choir Festival' in June 2011 as well as was recognized the skills by awarding the grand prize of modern choral sector at 'the 33rd Halle International Children's Choral Festival' held in Halle of Germany in 2012.
Busan Metropolitan Junior Chorus was reinvited by 'Halle International Children's Choral Festival' as the grand prize winner's qualification of the last 2012, played at Hamburg, Dresden, Prague of Czech as well as Halle, and received complimentary reviews from the Korean and local persons concerned of 'The 35th International Children's Choir Festival and the 5th Dresden International Children's choir Festival' in 2014, and played in Argentina with the invitation of the Iguazu International Music Festival in May 2015. Hereupon all members including a chief conductor of Busan Metropolitan Junior Chorus will make every efforts for a more beautiful chorus.